Car service in your driveway
Product name
Firestone Direct
A quick look
Convenient automotive maintenance at your doorstep. From mobile tire repairs to oil changes and more, this service brings certified technicians to customers.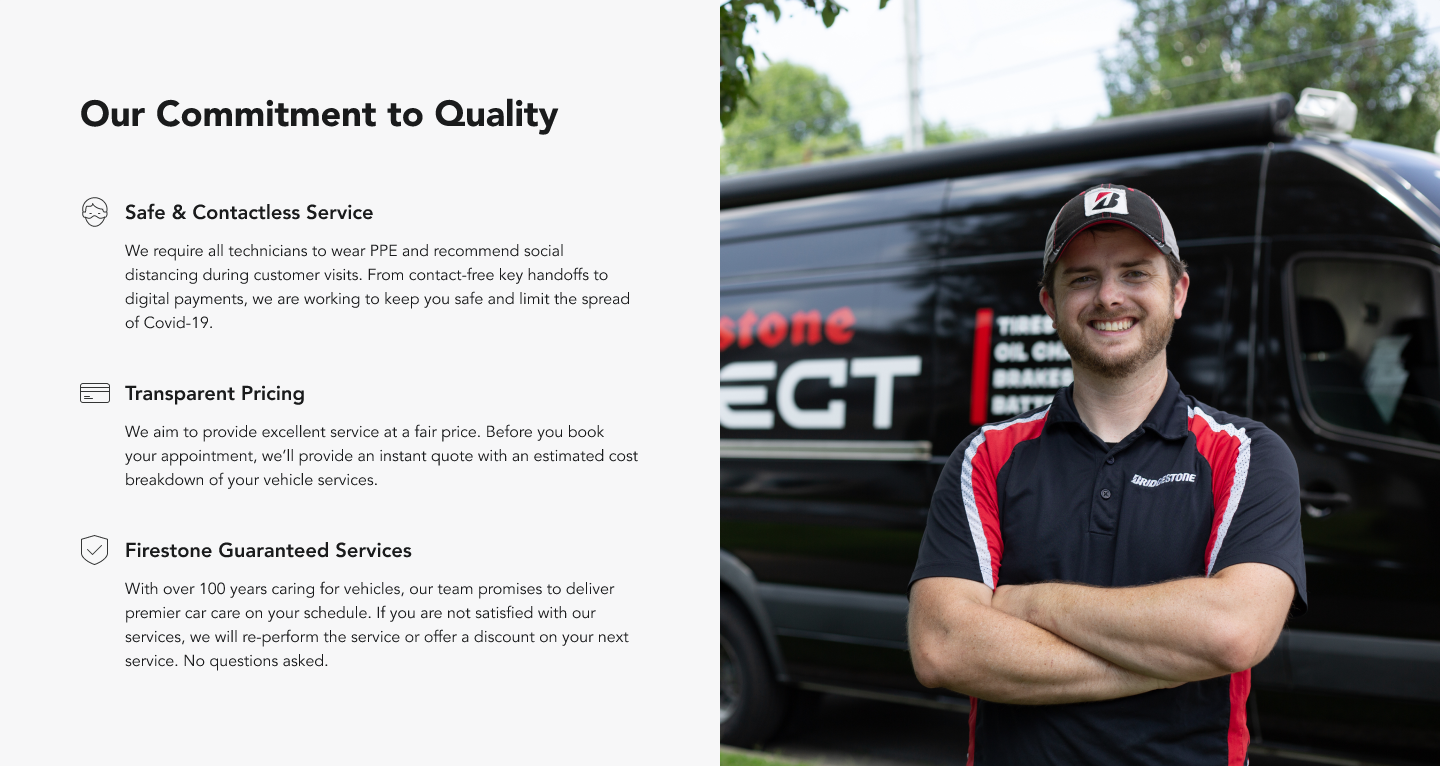 Our Mission
Validate the customer profile and identify new market opportunities for this service.
Our Approach
We performed market tests in three existing and three new locations to validate product-market fit. User interviews, combined with performance marketing campaigns, confirmed customer interest in one existing and two new markets.
Outcomes
We delivered a series of landing pages for the purpose of market testing.

We identified the best performing ad creative and early adopters for the product.

We validated market interest in an existing market and two new markets.

We provided recommendations to optimize funnel conversions.